Company Overview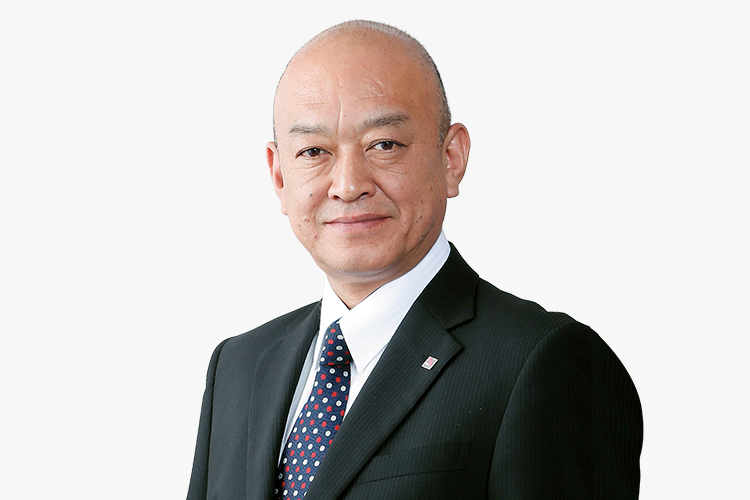 President and Representative Director
Toru Hasegawa
To Be a Company that Shines in the Community with Strong and Appealing Products
Our Corporate Philosophy, "Beauty and Health"


Our mission under this philosophy is to contribute to a rich dietary life by building a one-of-a-kind store and not shifting from the basics even in an increasingly diverse society.

Human Resource Education


We will work on human resource education as our most important issue in the future, and through the development of "Food Professionals," we will build a corporate culture that enables us to propose products, sales areas, and services that promptly respond to changes in society.

Competitive Store Development in Greengrocery, Fresh Fish, Meat, and Deli


Attraction of the supermarket is its fresh produce department that offers seasonal color. In our policy that a strong store with the ability to attract customers must have a strong fresh produce department with the ability to sell. We are constantly working to improve our product lineup to make our stores more competitive.
We believe that having a strong fresh food section is the strength of "Tokyo Saeki" and motivates customers to visit our stores.

Contribution to Local Communities


By deepening the bonds of trust and confidence with our customers in the region, we aim to be a company that is useful to the local community and a company where all employees can experience happiness.
Company creed
Do fair business with considerate heart
Company Overview
Company
name
Tokyo Saeki Co.,Ltd.
Description of business
Development of general grocery supermarket chains
Vision
We propose!「彩(=color)・食(=eat)・健(=health)・美(=beauty)」
Headquarters address
1-11-6 Nishi, Kunitachi-shi, Tokyo 186-0005
Telephone
+81-42-573-8855
Founded
November 1979
Established
February 1986
Capital
¥50,000,000